DEFINING FAMILY VALUES
There is a powerful Microsoft commercial that asks, "You have more power in your fingertips than entire generations that came before you… what will you do with it?"  I think the better question is How will you use it?
As our lives become more influenced and interlaced with the cyber world, we're finding the best way to utilize its potential without having it overwhelm and diminish our lives, is not to avoid and control, but go into it strong… powerful… smart. One of the best ways to get and keep strong is to consciously know and live by our values because they guide our everyday decisions… how we treat each other, spend our money and our time, reach our goals, and, of course, how we use the internet.
We know that people who know and write down their values and goals have a phenomenally higher vocational and financial success rate. Sitting down together as a family to discuss and define our family's unique set of values is easy and important. Once they are defined they can be displayed in some manner, so they can be recalled when confusion, anger and conflict arise.
I remember when my daughter was suffering middle school. She was grouchy all the time, which inspired a great deal of conflict. One desperate night we decided to sit down and define our family values.  When we were finished we wrote this simple sentence: "Our home is a peaceful place we can relax, have fun, and encourage the best in each other," and stuck it one the fridge. It stayed there for many years and helped remind us of what was important. I recall my husband pointing to it when I was about to blow-up over some small infraction.  We also wrote our values on our living room walls before they were re-painted, so that these words would be part of our home.  We couldn't see them, but they were there.
Defining and living our values is very important when deciding what we view, how we interact, and when we go into the cyber world. It grounds us and makes us strong.
Summer Exercise #2.  Voicing our Values
Gather as a family. An easy way to start this exercise is to talk about your favorite moments together. Usually these moments point us to what is most important to us and lead us to our values. Remember these will change in importance during different times and stages of your family. Here are a few value categories and words that might help the process:
Safety, health, wealth, morals, community, beliefs, work, excellence, kindness, generosity, adventurer, productivity, nature, respect, loyalty, freedom, hard work, healing, honesty, family…keep going.
Once you have your list of family values, come up with a way to make them a part of your life. Create something that can remind you daily of your family values. You could make a collage or painting… maybe a family tattoo. (Oh, if only they could go on without needles and be Etch-a-Sketched away when you want to alter them… so maybe like a stick-on family tat?
Now… that Cyber World… how are we going to use it? We're going to make our decision with the strength and guidance of our family values…. that's how.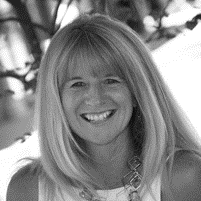 About the Author
Elizabeth Clark has been a mental health therapist for teens and families for thirty years.  She is a presenter for CyberStrong, a collaborative community effort, funded by the Western Colorado Community Foundation, to raise awareness and give skills to parents and educators about the influence of technology on our children, families and community.