Are teens these days less annoying and naughty than they used to be?  If so, I'm worried.
I've been a therapist for teens for nearly thirty years.  When people find this out they often say, "Oh… that must be so hard!"
I always chuckle because I think teenagers are the most fascinating and hilarious creatures on the planet.  I love hearing their stories, and more importantly, their thought processes when making some of their most outrageous decisions.  I love their earnestness and their supreme confidence in their developing thoughts, bodies, and power.
Don't worry, I was once a parent of a teen, so I remember the not-so-fun part of that developing power.  I especially remember the day my daughter woke up and was certain her IQ had doubled overnight, and mine had been cut in half.  I seem to recall that thought lasted a few years.
Still, I think I have the best job in the world.
But, over the last ten years, I've wondered if they, as a group, are slowly becoming less fun.
Is there is a bit less shine to their eyes?  Are they a smidgen less mischievous?  Do they pull fewer pranks and plan fewer escapades?  Do they fall madly in love less often?  Are their dreams for the future a tad more realistic?
I haven't voiced this concern, thinking maybe I was just turning into a grumpy older woman who shushes middle-schoolers in the movie theater (because I do!).
But recently a researcher named Jene Twenge, has been interviewing large numbers of teens and found they don't go out as much.  They stay home more.  Mostly, they stay in their rooms and talk to "friends," game, watch YouTube, and binge series while their parents and siblings, dinners and board games, chores and discussions, neighbors and the great outdoors wait patiently on the other side of their bedrooms doors.
I know… teens have always barricaded themselves in their rooms… but that was after they'd gone to a game, or walked around the mall, or seen or movie, or kissed their boyfriend, or gone to a party.
I also know that, dang, a teen staying home is a dream come true.  Home is safer… period.
If only those nagging statics would go away.  You know… the ones that show that just as this fun-fading became sort of epidemic, the number of teens going to their doctors' offices and to the ER with depressive, anxious and suicidal symptoms more than doubled, baffling our very best physicians at the volume and intensity of truly depressed teens.
We can't know the exact culprits for this, but teens often tell me they are afraid of social media. They are afraid to stay away from it because they won't be "in the know."  They are terrified that at any moment a real or a fabricated unattractive story about them will go viral and their world will plummet. Perhaps the more they interact in real life, the more potential to be critiqued in the social media world.
We also know that the extreme amount of force-fed negative information, the high-conflict norm of social media discussions, and the fairly diabolical addictive formulas built into just about every aspect of the cyber world exhaust us all.
The more we know about and talk to our teens about these things, in-depth, the more awareness and empowerment we will all have over the cyber world.
I will say there are plenty of teens, probably a majority, that are still masterful eye-rollers, dream extremely large, are mischievous enough to keep us one our toes, and happier than the Footloose dancers. Still, I worry.
Observe teens.  Talk about these things with the teens you know. Hang out with them because the easiest way to remedy and strengthen ourselves and our kids in the cyber world is face to face time, (no, not Facetime).
Let's put naughty, (in my world we call it "pushing the boundaries"), extreme confidence, and lots of social interactions back into the very definition of "teen," because their futures are surely different if they miss out on this important developmental stage while they watch videos of kittens jumping out of boxes, fight aliens, and try to dodge social media bullets.
– Elizabeth Clark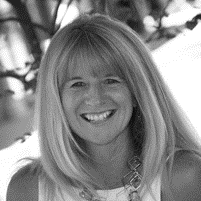 About the Author
Elizabeth Clark has been a mental health therapist for teens and families for thirty years.  She is a presenter for CyberStrong, a collaborative community effort, funded by the Western Colorado Community Foundation, to raise awareness and give skills to parents and educators about the influence of technology on our children, families and community.