Last night I was talking a group of parents and their kids about cyber bullying.
We talked about famous bullies from movies, like Biff Tannen in Back to the Future, and Scut Farkus in A Christmas Story. We noted there has always been bullies, and probably always will be bullies.  In the movies, though they may steal their victim's joy for a while, they always fail in the end and the victim ends up not only vindicated, but with a stronger character.
There is some truth in these fictitious outcomes, because bullies often have poor success trajectories in life due to their constant high conflicts which cost them jobs, advancements, long term relationships, and, often, legal freedoms. As adults, they often suffer from depression, anxiety and substance abuse.
Yet, a current bully's future failure is not of great comfort to a middle schooler getting bullied today, and the long-term cost to the bullied is often heightened anxiety and depression that follows them into adulthood.
The biggest problem with current bullying is that, in the cyber world, the scope of bullies' influence has increased by up to hundred percent. The taunt, the rumor, the shove that used to be witnessed and spread to ten, twenty, perhaps even fifty classmates, now flies through the airwaves to hundreds and even thousands of Grand Valley students.
This constant possibility that you may be the focus of a cyber bullying campaign, has caused a great deal of anxiety in teens. To avoid such negative social media attention, many decent kids, kids who would never have participated in bullying in the past, are pressured to join in, to spread gossip, to avoid contact with the bullied, leaving them isolated right when they need support most.
Ask any school administrator about the negative impact of cyber bullying on their school's social and learning climate, and you will hear stories that will break your heart.
Right now, there are two populations that concern me most with this increase of bullies' power and domain in the cyberworld; 1) the bullied, who have gone from those harassed by a few kids, which is not fun, to being harassed by a valley's worth of kids, which is overwhelming, and 2) the bullies' much increased group of followers who now include many, many nice kids, who had far less potential to bully, and had far greater chances for successful lives.
Last night we talked about how we, the adults in this community who influence kids, can help reduce the scope of kids bullying and being bullied.
Let's start this conversation one intervention at a time.
Intervention #1:
Talk with any kid you have influence over… your son, daughter, student, grandkid, member of your congregation, employee… about cyber etiquette based on basic morals.
As I said these words last night, a great mom looked to her teenaged son and they both smiled. While her son nodded and laughed, she said, "I say it to him all the time… 'Don't say anything online that would get you into trouble with me, the law, your friends, the school or the priest!"
I added, "or your grandma."
This is a great first step that does help kids make better choices in the cyber world because it's just so right. I've talked to so very many teens who feel a great deal of guilt and anxiety over joining in on cyber bullying and are thirsty for this very simple advice. Once kids hear this from a trusted adult, they really do begin to alter their behavior.
Well, many of them do… and that's a great start.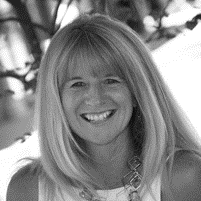 About the Author
Elizabeth Clark has been a mental health therapist for teens and families for thirty years.  She is a presenter for CyberStrong, a collaborative community effort, funded by the Western Colorado Community Foundation, to raise awareness and give skills to parents and educators about the influence of technology on our children, families and community.