CyberStrong Mesa County is a community campaign addressing both the wonders and concerns the cyber world has on the well-being of our children, families, and community. CyberStrong is committed to encouraging powerful and positive technology-use while reducing its negative impacts by offering simple, easy, and free tips to help families decide the best way to use the internet so it adds to the quality of their lives.
RMPBS Kids Blog
Unchecked technology-use reduces this time with our kids… a lot. See more here and tune in to PBS Kids at Channel 18.1 in western Colorado.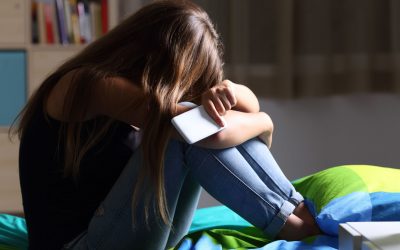 There is one part of The Social Dilemma that wakes me up at night, and shakes me by the shoulders saying, "This the most important issue of our time!"
read more
CyberStrong developed as a collaboration between Hilltop Community Resources, Mesa County Valley School District 51, the Mesa County Libraries, and the Western Colorado Community Foundation, in order to find concrete solutions to some of the crises our cyber-connected children experience. CyberStrong is funded by the Western Colorado Community Foundation and facilitated by Elizabeth Clark, LPC, MA, a therapist for teens for thirty years, who has studied the effects of the internet on children's development for over a decade.